Facet joint syndrome is a term used to describe the pain at the joint in between two vertebrae in your spine.  Facet joint syndrome is also called osteoarthritis.
The facet joints are what give your back and spine the ability to bend over, twist, and allow flexibility.  These joints have cartilage that allows your vertebrae to move smoothly against each other without grinding.  Each joint is lubricated with synovial fluid for protection against wear and tear.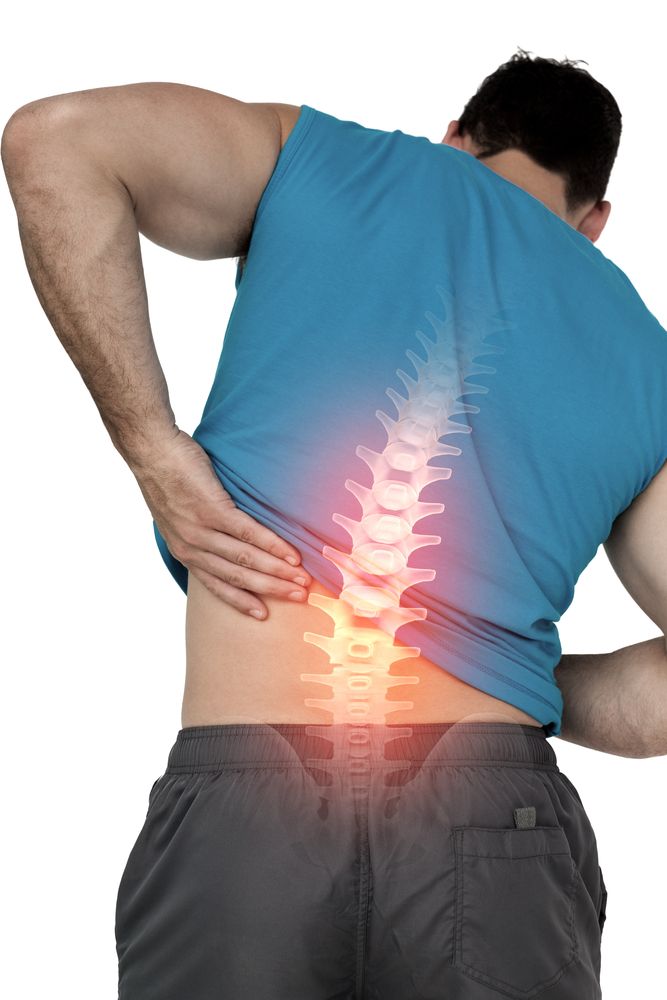 There are many things that can be the cause of facet joint syndrome, but a few of the more common causes are from aging, pressure overload, and sports injuries.  People who are experiencing facet joint syndrome usually have difficulty twisting and bending their spine.  It is also common to experience this pain in your neck, causing you to have to turn your entire body in order to look left or right.  If you have facet joint syndrome in your lower back, it may be difficult to get out of a chair and straighten your back.
People who experience numbness and muscle weakness may also be suffering from facet joint syndrome.  If you are experiencing any of this, it is best to call a professional to get an examination right away.
Diagnosis and Treatment
Diagnosis of facet joint syndrome begins with a physical examination and medical history evaluation.  Your doctor may recommend X-rays or a CT scan to determine if abnormalities are present.  In some cases, a bone scan may be ordered to determine if joints are inflamed.
When it comes to the treatment options around facet joint syndrome, there are a variety of options that may work.  Depending on your diagnosis and doctor recommendations, you may be recommended one of the following treatment options: conservative treatment, spinal injection, or surgical treatment.
Conservative treatment consists of a well-rounded rehabilitation program that assists in calming the pain and inflammation and improving your mobility and strength.  This may also include the application of ice to decrease blood flow and reduce swelling.  Ultrasound and electrostimulation may also be used as a way to treat muscle spasms.
Spinal injections are helpful for calming pain and inflammation as well.  This is a solution that can give relief temporarily, often several weeks or even months.  If all other conservative treatment methods fail, surgical treatment may be recommended.  This type of treatment often consists of a fusion of the joint.  This joins the two vertebrae together and several metal screws are inserted across the joint.  Also, to help solidify the joint fuse, a bone graft may be placed around the joint.
Facet joint syndrome is a common pain condition that we see quite often.  It is something that can be cured in a timely manner with the right treatment.
Schedule An Appointment Today
If you or someone you know is suffering from back pain, call Texas Pain Physicians and schedule an appointment today.
What Our Patients are Saying
Dr. Muhammad was professional, knowledgeable and seemed to genuinely care about finding a solution to my pain problem.
Dr. Rasheed has been a wonderful doctor so far. He's very professional and confident. He has had a ton if ideas for us to try, which is completely different from my last pain mgt. doc. So far, he's been everything I could have asked in a pain mgt. doctor.
I love Dr. Abdelfattah! He is an amazing doctor. He has an excellent beside manner, and her Is very interested and concerned about his patients, and their diagnosis, and he is able to empathize with his patients. He is very skilled at preforming minimally invasive procedures that can really reduce pain. He is NOT a pill mill, but he is NOT scared to prescribe what the patient may need to be comfortable and to reduce pain. As far as I can tell the Pain Management Clinic is in full compliance with the State medical board's guidelines on Pain Management Clinics. I would send anyone who is seeking relief from their pain to him because he is going to do his very best to find out what is causing the pain, and the best way to treat it. Truly an AWESOME doctor!!! I nominate him as a TOP DOCTOR!!! Being a healthcare professional I know a good physician when I see one and this one is it!!!!
Staff was amazing, tell you what they think and give you options and really wants to know the underlined cause before they do anything. I think that's awesome and will recommend to anyone!!!
Everyone was so nice. Dr. Zhao explained things to me in a way I could understand everything. She had a smile on her face the whole time. It was like she was happy to see me. I really liked how the appointment turned out.
Dr. Syed listens to me & gives me hope for conquering this constant pain of neuropathy. He is open to new methods of treating my constant pain.
Super place, super doctors. Took the time to explain everything to me.