Cancer Pain Treatment and Management
Cancer Pain Management and Treatment, Dallas
Many people who have experienced cancer will often experience associated pains along with it.  The pain can result from the cancer treatments, cancer itself, and even people who have been cured of their cancer can continue to suffer from the pain.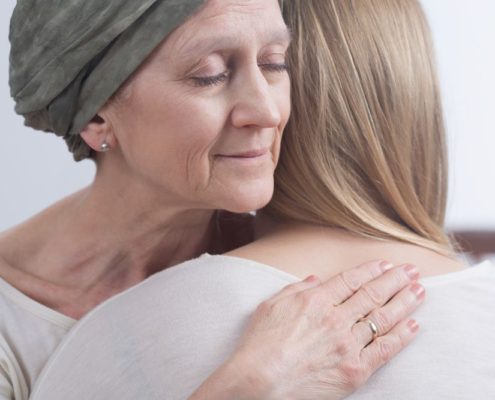 The discomfort that stems from cancer and its treatments can be successfully managed and controlled by applying the correct methods.
Causes and Symptoms of Cancer Pain
Cancer pain can be caused by various things and can differ from person to person.  The amount of pain can depend on the cancer type, the extent or stage of the disease, and can range from mild and occasional to severe and constant.
Usually, the pain stems from a tumor that presses on nerves or body organs – or when cancer cells invade body organs or bones.  
Cancer pain also occurs as a result of treatments like radiation and chemotherapy.
How can Cancer Pain be Treated?
Most often, cancer pain is treated with medicine or surgery.  When it comes to mild to moderate pain, some pain relievers, called nonsteroidal anti-inflammatory drugs, can help.  
You can find these types of pain relievers at over-the-counter stores and they do not require a prescription.  However, before going this route, patients should check with their doctors first – especially if there are getting chemotherapy.  This solution can cause gastrointestinal problems, blood clotting, and increase the risk of heart attack or stroke.
For more severe and chronic pain, surgery or injections of pain medicine will help.  At Texas Pain Physicians, our doctors can help manage and relieve pain from cancer, no matter what stage.
Schedule An Appointment Today
If you or someone you know is suffering from back pain, call Texas Pain Physicians and schedule an appointment today.
What Our Patients are Saying
Dr. Muhammad was professional, knowledgeable and seemed to genuinely care about finding a solution to my pain problem.
Dr. Rasheed has been a wonderful doctor so far. He's very professional and confident. He has had a ton if ideas for us to try, which is completely different from my last pain mgt. doc. So far, he's been everything I could have asked in a pain mgt. doctor.
I love Dr. Abdelfattah! He is an amazing doctor. He has an excellent beside manner, and her Is very interested and concerned about his patients, and their diagnosis, and he is able to empathize with his patients. He is very skilled at preforming minimally invasive procedures that can really reduce pain. He is NOT a pill mill, but he is NOT scared to prescribe what the patient may need to be comfortable and to reduce pain. As far as I can tell the Pain Management Clinic is in full compliance with the State medical board's guidelines on Pain Management Clinics. I would send anyone who is seeking relief from their pain to him because he is going to do his very best to find out what is causing the pain, and the best way to treat it. Truly an AWESOME doctor!!! I nominate him as a TOP DOCTOR!!! Being a healthcare professional I know a good physician when I see one and this one is it!!!!
Staff was amazing, tell you what they think and give you options and really wants to know the underlined cause before they do anything. I think that's awesome and will recommend to anyone!!!
Everyone was so nice. Dr. Zhao explained things to me in a way I could understand everything. She had a smile on her face the whole time. It was like she was happy to see me. I really liked how the appointment turned out.
Dr. Syed listens to me & gives me hope for conquering this constant pain of neuropathy. He is open to new methods of treating my constant pain.
Super place, super doctors. Took the time to explain everything to me.