MEET OUR TEXAS PAIN PHYSICIANS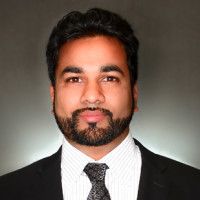 Dr. Rasheed became interested in the field of pain medicine while completing a clinical rotation in Comprehensive Pain Management at The State University of New York at Buffalo. He was able to witness first-hand how modern technology, cutting-edge research, education, and a multi-disciplinary approach can be used to improve patients' quality of life.
Dr. Muhammad Zulqarnain, MD
Dr. Muhammad Zulqarnain is a pain management specialist serving in Dallas, Texas and the surrounding communities.  In order to pursue his medical degree, Dr. Zulqarnain attended King Edward Medical University. He continued his medical education at the Boston Medical Center. Here, he completed an internship in general surgery and received residency training in anesthesiology at the Texas Tech University Health Sciences Center in Lubbock where he completed a fellowship in pain management.
Dr. Basem Abdelfattah, MD
Basem Abdelfattah is a pain management specialist and anesthesiologist serving the Texas communities of Red Oak, Waxahachie, Dallas, and Mesquite. He earned his medical degree from Texas Tech University and then completed his residency in anesthesiology at Loyola University Chicago where he also completed a pain management fellowship.
Dr. Syed is double board-certified in Pain Management and Anesthesiology. He specializes in treating: back pain, neck pain, headaches, knee pain, shoulder pain, neuropathy, sciatica, joint pain, extremity pain, abdominal pain, Chronic Regional Pain Syndrome (CRPS), and fibromyalgia.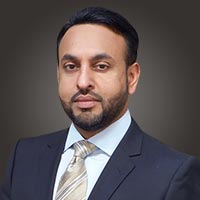 Dr. Irfan is a pain management specialist with an interest in painful conditions of the spine, including chronic lower back and neck pain. In addition, he treats a wide variety of pain syndromes including headaches, extremity pain, and pelvic pain as well as painful medical conditions such as fibromyalgia and neuropathy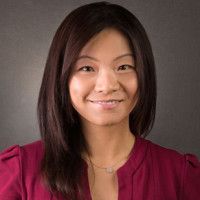 Dr. Zhao grew up in Houston, Texas and graduated a proud Longhorn from UT Austin. She attended the University of Texas Medical Branch in Galveston and was then swept off to the Windy City where she completed her residency in anesthesiology from University of Illinois College of Medicine at Chicago.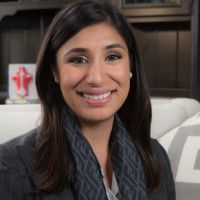 Dr. Seema Rasheed is a board certified physician in Physical Medicine and Rehabilitation. After finishing her residency at Baylor/UT PM&R Alliance, she went on to complete a fellowship in Interventional Spine and Sports at Baylor College of Medicine. She has a special interest in  joint pain, back pain, and a multidisciplinary approach to pain.
Dr. Amr Zidan is an American Board certified Physician in Anesthesiology and in Pain Management and Subspecialty board certification in Pain Management.
Dr. Spiro Khoury is an American Board Certified Physician in Anesthesiology with a Subspecialty Board Certification in Pain Management.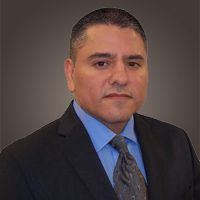 Dr. Adrian Escontrias, MD
Dr. Adrian Escontrias is an anesthesiologist in Dallas, Texas. He received his medical degree from University of Texas Southwestern Medical School and has been in practice for over 20 years.
Dr. Bacon has been practicing pain medicine for over 36 years. He graduated from the University of Texas Health Science Center at San Antonio in 1974 and completed his residency in Anesthesiology in 1977.
Dipti Desai is a physician assistant for Texas Pain Physicians serving the nearby Texas communities around Waxahachie. In addition to her knowledge and experience that enables her to manage patients' pain and pain medication(s), she examines, diagnosis, and treats patients in a clinical setting.